St. George Orthopedic Spine
Meet the doctors at St George Orthopedic Spine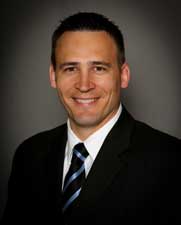 Kristoffer R. West MD
Kristoffer West, MD, is a fellowship-trained, ABOS board-certified orthopedic spine surgeon who specializes in the conservative and surgical management of all spinal conditions. Dr. West treats neck, mid-back, and low-back problems with a multidisciplinary approach.
Medication, physical therapy, activity modification, injections, and imaging studies may be used to help identify the source of a patient's pain. If surgery is recommended, the source of the pain is targeted with the goal of returning to pain-free activity as soon as possible after surgery recovery.
Dr. West is skilled in the most cutting-edge microscopic nerve decompression, fusion, and disc replacement techniques. Surgical scars, muscle damage, blood loss, postoperative pain, and recovery time are all reduced with this procedure. Come into St George Orthopedic and see him today.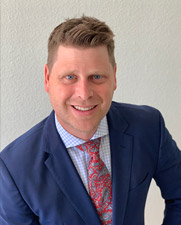 Keven Burns, M.D.
St George Orthopedic SpineKeven Burns, MD, is a fellowship-trained orthopedic spine surgeon with a track record of excellent results and cutting-edge experience with the newest minimally invasive techniques.
Dr. Burns treats all types of spinal problems in the cervical, thoracic, and lumbar spines. He is an expert in both operative and non-operative spine care.
Dr. Burns prefers to maintain a professional but relaxed clinical environment in which everyone feels at ease and free to ask questions. He wants you to feel confident and encouraged after each visit, and he believes that clear communication, patient education, and patient participation are critical to any treatment's success. Most importantly, he wants you to get back to enjoying life and doing what you love to do. Come into St George Orthopedic and see him today.
Business Hours
Monday

Tuesday

Wednesday

Thursday

Friday

Saturday

Closed

Sunday

Closed
Disclaimer
The businesses listed in this directory have no connection or affiliation with McMullin Injury Law whatsoever. A business listing showing up on our website is not a referral, recommendation, or endorsement of any kind. These are completely separate independent entities. The directory section of our website exists only to list existing possible options in our geographic area of businesses within industries that may or may not be helpful resources to victims of an accident and/or injury. All trademarks, images and logos referred to or appearing in this directory section of this site are the property of their respective owners. McMullin Injury Law claims no rights to such content in this directory section and such content appears here only as a reference and link to said business. Should any business listed request removal of these materials from this site for any reason, McMullin Injury Law would be happy to comply immediately.