St. George Orthopedic Spine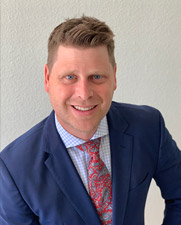 Keven Burns, M.D.
Keven Burns, MD is a fellowship trained, orthopedic spine surgeon who has a reputation for excellent outcomes and cutting-edge experience with the newest minimally invasive techniques.
Dr. Burns offers a comprehensive treatment of spinal disorders in the cervical, thoracic, and lumbar spine. He specializes in both operative and non-operative spine care treatments.
Dr. Burns likes to create a professional but relaxed clinical atmosphere where everyone feels comfortable and able to ask questions freely. He wants you to leave each visit confident and encouraged and believes that clear communication, patient education, and patient participation are vital to the success of any treatment. Most importantly, he wants you to get back to enjoying life and doing what you love to do.
After his orthopedic residency at the University of Oklahoma, Dr. Burns pursued further spine surgical training at the Spine Institute of Arizona. There, he was able to learn the most up-to-date minimally invasive surgical techniques from both orthopedic and neurosurgical spine surgeons.
During his free time, Dr. Burns enjoys being an average golfer, going to the gym and spending time with his wife and two daughters.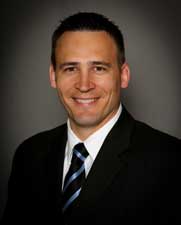 Kristoffer R. West MD
Kristoffer West, MD is a fellowship trained, ABOS board-certified orthopedic spine surgeon who specializes in the conservative and surgical management of all spinal conditions. Dr. West utilizes a multidisciplinary approach to treating both neck, mid-back and low-back problems
Conservative care may include medications, physical therapy, activity modification, injections and imaging studies to aid in identifying the source of the patient's pain. In the case that surgery is indicated, the source of the pain is targeted with a goal of returning to pain-free activity after surgical recovery as soon as possible.
Dr. West is trained in the newest minimally invasive microscopic nerve decompression, fusion and disc replacement procedures available. This type of surgery minimizes surgical scars, muscle damage, blood loss, postoperative pain and recovery time.
Dr. West started his undergraduate studies at Brigham Young University-Idaho and finished at Brigham Young University in Provo, Utah. He then went on to do medical school in our nation's capital at George Washington University Medical Center. After medical school, he went up to Syracuse, New York for his Orthopedic surgery residency at SUNY Upstate Medical University. Dr. West finished up his medical training at the Spine Institute of Arizona in Scottsdale, AZ., which is known for training in minimally invasive spine surgery.
Business Hours
Monday

Tuesday

Wednesday

Thursday

Friday

Saturday

Closed

Sunday

Closed